---
Welcome to Poetry with an Asian!
10 facts you should know about me
1. I love sunflower fields so much. They're beauty is amazing.
2. I'm 17 years old, and I have an older brother.
3. I love all sushi, except I hate avocados.
4. I think pictures that include the world or an outline of the world is so cool, and I want one really bad.
5. Aloe plants are amazing, I have one on my desk, and it's super cool. I also have a bonsai plant next to my aloe plant, so I'm kinda a plant lover.
6. My favorite place to be is in my room because my bed is there so I can take endless naps, unless I have school. (which is a bummer)
7. I've always wanted to travel to Prague, I think that it's beautiful there and I hope I can go one day.
8. I love math, not AP Calc though, that class sucks and ruins my day 4/5 times.
9. I play tennis - singles and doubles.
​10. I'm ready to graduate, bring on the diploma!


Powered by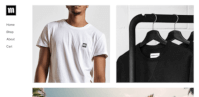 Create your own unique website with customizable templates.